Impeachment headlines. A president caught in a bitter public feud with his own Congress. A resurgence of populism. A game-changing new form of media. A chief executive aiming fake news accusations at the national press. War and terrorism in the Middle East. A booming economy, with historically low unemployment. The FBI on the trail of a major presidential candidate regarding a possible Russian conspiracy.
Sound familiar?
"The year was 1948."
So begins the introduction to Dewey Defeats Truman, The 1948 Election and the Battle for America's Soul, a new book by New York Times bestselling author, A.J. Baime.
As we all know, Thomas Dewey was thought to be a sure winner–an early newspaper headline actually declared "Dewey defeats Truman"– until Harry Truman came out on top.
President Harry Truman was running for re-election after his ascension to the presidency following the death of FDR. His hard-charging (and even exhausting) whistle-stop campaign across the nation drew large and enthusiastic crowds about which the press drastically under-reported. The media made a big deal about high-profile members of Truman's party defecting to other candidates.
SIGN THE PLEDGE: I'm Voting for President Donald Trump!
Baime writes, "Truman saw the inner workings of the media as a conspiracy to favor one candidate over another using what amounted to fake news."
In a speech in New York City, Truman declared, "90 percent of the press is against us; 90 percent of the radio commentators are against us; and the only way you can find out the truth is for me to come out and tell you what the truth is."
Thomas Dewey, then governor of New York, refused to discuss numerous issues because he wanted to keep his options open after the election. Does that also sound familiar? We've heard Joe Biden taking that same tack as he refuses to discuss court-packing, the end to the filibuster, and changes to the Electoral College.
Polls had consistently shown Dewey as the leading candidate. So much so that pollster Elmo Roper stopped polling several weeks before the election because Dewey was "as good as elected."
Even before Election Day, Dewey was receiving letters and telegrams congratulating him on his victory.
We don't know what the outcome of the 2020 election will be. The Truman-Dewey campaign, with all its striking similarities, isn't meant to be a predictor of the 2020 outcome, but it does tell us that the campaign isn't over until the very end.
Early this year, with the economy soaring and low unemployment, President Trump had a rock-solid chance of being re-elected, in spite of the baseless impeachment proceedings. Then COVID-19 hit.
The economy suffered as companies folded and the number of employees who lost their jobs increased. Campaign tactics changed and President Trump had to scale back the rallies that brought together tens of thousands of energized supporters in large arenas.
Likewise, President Trump's campaign itself was upended when he, and White House and campaign staff members, contracted the coronavirus.
Polls are certainly looking rough for our current president, and I remind myself that they were wrong in 2016 as well. Will they be wrong again? I believe they will be.
In 2016, there were voters who weren't sure about Donald Trump's abilities, but they were willing to give him a chance. After four years, his campaign can certainly declare, "Promises Made, Promises Kept."
That is especially true for his promises to the pro-life community. The Trump administration has prevented the use of tax dollars from paying for or promoting abortion in foreign aid and the Title X family planning program.
This administration has defended and protected the conscience rights of health care personnel, so they are not forced to choose between participating in abortion and euthanasia or losing their job.
President Trump has expressed his support for legislation to protect unborn children who can feel pain from late abortions. He issued an executive order to protect vulnerable newborn babies, babies born with disabilities, and babies born alive following an abortion, ensuring that their right to life is defended to the greatest extent of the law.
President Trump has nominated one-fourth of all judges on the Supreme Court, federal circuit and district courts. These judges are overwhelmingly likely to make decisions based on the text of the Constitution as opposed to many we've seen basically legislating from the bench.
In 1948, Dewey was leading in every national poll; the media, the "establishment" and the "money people" were with him as well. But Truman was triumphant.
We, too, are engaged in a battle for the soul of America. In the waning days of the campaign, we must do everything we can to get out the pro-life vote. Unborn children are counting on us.
For us, the lessons of 1948 go beyond surprising past parallels. They tell us that hard work matters for a great cause we believe in, anything can happen, and four more years of a pro-life administration are within our reach.
LifeNews Note: Carol Tobias is the president of the National Right to Life Committee.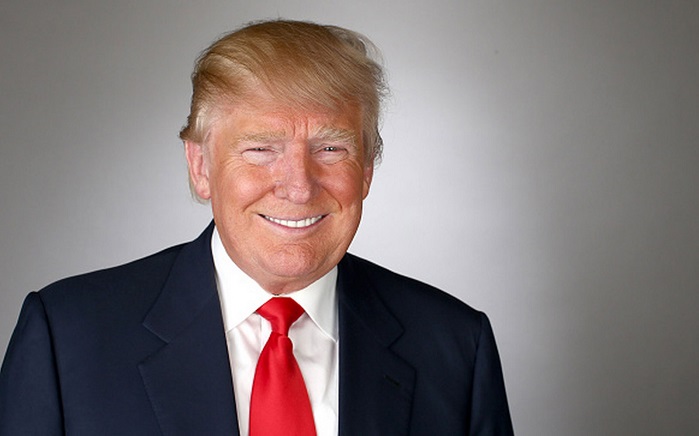 Powered by WPeMatico